The Z Plane

News and Articles

February 24, 2009

CLFOGE goes Live with their New Online Presence!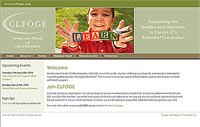 The Z Plane was recently contracted by Crystal Lake Friends of Gifted Education to create their new online presence.
Crystal Lake Friends of Gifted Education (CLFOGE) is a not-for-profit, volunteer staffed group of parents and educators dedicated to supporting gifted education throughout District 47 in Chicago's Northwest suburbs.
January 19, 2009
ARRA Contracts The Z Plane to Re-design Their Web Site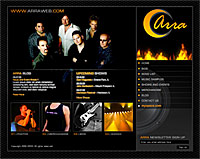 ARRA, one of Chicago's hottestst and most popular rock cover bands has just contracted The Z Plane to re-design their Web site.
We designed their current site about four years back in 2004 and are excited to have the opportunity once again to give them a hot new look. Their new site will be database-driven allowing them to easily update their site with fresh, new content on a regular basis.
It will also include Flash and other fun user-interactive elements. Check back in about a month or so to see the completed site!